Please select a Plan according to the services you need for your MM2H application

The information listed above are subjected to any rules or fee changes by the respective authorities or parties. Joy-Stay should not be liable for any additional costs due to the change of rules imposed by the Government/Authorities.

If you are not clear on the procedures and scope of services as we mentioned above, please email us, we will get back to you as soon as we can or the latest within 24 hours.

Joy-Stay's Plan A, B, C

MM2H Application Procedures & Scope of Services


Last updated: 25 January, 2013
Please send the amount of payment equivalent to Ringgit Malaysia via Tele-Transfer to our Bank Account as below:

PUBLIC BANK BERHAD, Seri Petaling Branch, Kuala Lumpur, Malaysia

40-42, Jalan Radin Tengah, Seri Petaling 57000 Kuala Lumpur, Malaysia

+603-9058-5711

Joy-Stay (MM2H) Sdn Bhd

3139383301

PBBEMYKL

Bank Address :

Bank Tel No. :

Account Name :

Account Number:

Swift Code :

Joy-Stay (MM2H) Sdn Bhd (748840-U)

46-3 Jalan Radin Tengah, Seri Petaling, Kuala Lumpur 57000 Malaysia

Tel: +6012-325-7850  Email: joystay@gmail.com

Images & Photographs : Courtesy of TOURISM MALAYSIA

Website Designed and Hosted by JOY-STAY (MM2H) SDN BHD (748840-U) Copyright © 2006-2013 All Rights Reserved.

General TERMS & CONDITIONS of Our A-B-C PLANS





MODE OF PAYMENT ( in RINGGIT MALAYSIA )

PLAN-B

COMPLETE NEW

MM2H PLUS

PLAN-C

COMPLETE NEW MM2H VALUE

UPON RECEIPT OF MM2H VISA

Our Detailed Scope of Services for each Selected Plan

STAGE-ONE : Plan A, B, C & D - MM2H Application

Provide up to date information on the terms and conditions of MM2H Programme.

Prompt reply to confirm applicant's eligibility in the MM2H Programme. (Refer to our website online MM2H Quick Assessment).


Provide detailed MM2H Checklist designed for easy reference of all required documents for a successful MM2H Application.

Provide samples of required documents for applicant's reference.

Guide & assist applicant to prepare the complete documents as per Ministry's requirements.

Review & confirm each document is ready and complete prior to delivery to us for the official submission.

Fee Due @ Submission
- Applicant is to remit the fee to
our bank account
as per selected Plan.

Upon receipt of fee & complete documents, we prepare documents on our part as agent/sponsor including the Personal Bond(s) signed with stamp duties paid for each individual as required by the Immigration Department of Malaysia. (No deposits are required).

Follow-up with the Ministry concerning the status of the application.

Submit application to the Ministry of Tourism (MoTour).

1)

2)

5)

6)

7)

8)

Email applicant the official receipt of submission from MoTour. As of to date, from the date of submission, the Ministry takes about 12 weeks to process and to approve the applications.

In the unlikely event that the application is being declined, appeals will be submitted to the Ministry until the issuance of MM2H Conditional Approval Letter. 

12)

Upon approval, applicant will be emailed the MM2H Conditional Approval Letter. Applicant is to schedule visit to Kuala Lumpur to complete all conditions & to obtain the MM2H Visa Endorsement(s). Guidance will be provided for Stage-Two Procedures.

13)

STAGE-TWO : Plan A, B, C - MM2H Approval

Applicants (& family, if applicable) are to visit Kuala Lumpur within 6 months from the issuance date of the Conditional Approval Letter to fulfill the conditions set by the Immigration of Malaysia as below:

1)

MM2H Medical Check-up Report(s)*.

Medical Insurance (All applicants must comply with the medical insurance coverage based on their health conditions; Insurance Premium payable directly to Insurance Company)*.


a)

b)

Open bank accounts with our assistance, place required Fixed Deposit, obtain the original Bank Lien Letter with the following banks at their respective branches located in Seri Petaling :- Affin Bank, CIMB Bank, Eon Bank, Public Bank, Hong Leong Bank, Maybank. Applicant may use other banks or branches by collecting the Approval Letter from us prior to proceeding to the selected bank.

c)

After completion of the above conditions, applicant (and family, if applicable) is to be present with us at the Immigration Malaysia, Putrajaya to submit the required documents, to pay visa charges (with cash) and to obtain MM2H visa endorsement(s).

2)

Balance of Fee Due to us (For Plan B & C) - Upon receipt of the MM2H visa endorsements, applicant is to settle of the balance of the fee due to us according to your selected plan.

3)


STAGE-THREE : Plan B& C - After MM2H Visa

Apply to extend "Conditional Approval Letter" for applicant with valid reason (One time)**.

Additional Services for Plan B & C only

Obtain the Calling Visa Letter from the Immigration Department. Applicant needs the Calling Visa Letter to apply for the Social Visit Visa with reference to enter Malaysia in order to waive the relevant Journey Performed Fees.

5)

Assist to make hotel reservation at Klang valley area.

Free Medical Check-up all participants.

2nd trip to Immigration to obtain visa endorsements for dependent(s).

Assist to apply for I-Card (when the system resumes) (One time).

1)

Assist to obtain Student Permit for children (Before University / College Level) (One time).

2)

Assist to obtain approval to withdraw part of FD one year later. (One time).

3)

Additional Services for Plan C only

Assist to obtain approval to transfer FD to another bank. (One time)

4)

Assist to obtain MM2H visa extension after passport renewals (One time)

5)

Assist to transfer endorsement from old to new passport (One time).

6)

Assist to obtain approval to purchase new Tax-Free Car.

9)

Advice on appointing agent to import personal car.

10)

Assist to add one dependent pass (spouse/child/parent).

7)

Assist to renew Insurance coverage from 2nd year onwards.

8)


Advice on employment & part-time work permit.

12)

OTHER FEES TO BE BORNE BY APPLICANTS :

1)

Visa fees payable to the Immigration of Malaysia directly for each individual:

i) Social Visit Fee @ MYR90 per year.

ii) Multiple Entry visa @ MYR0 to RM100 per year (if applicable).

iii) Journey Performed Fee (RM 500 - RM550) per person (if enter Malaysia without the Calling Visa).

Medical Check-Up Fee payable with cash to the doctor (if applicable).

Medical Health Insurance Premium payable directly to the insurance company.

Accommodation and transportation expenses during applicants' visit to Kuala Lumpur.

All fees due to respective parties mentioned above are to be paid by applicants.

2)

In the unlikely event when applications are being declined by the Ministry, we would file for appeals until the issuance of MM2H Conditional Approval Letter. Applicants must agree to comply to submit further supporting documents as per Ministry's requirement.

3)

All refunds shall be made in MYR which we received. There shall be no compensation due to the fluctuation of the foreign exchange rate. All bank service charges shall be borne by the applicant.

No refund shall be made under circumstances due to your negligence of the conditions or any other personal matters arising including failure in meeting the K.I.V. conditions set forth by the authorities or health screen at the medical check-up stage.

No refund shall be made if applicants have neglected the 6-month condition as per Conditional Approval Letter.

No refund shall be made if declared information & submitted documents are not genuine.

No refund shall be made if applicants are found to be black listed by the Immigration Department.

4)

All documents and information submitted to Joy-Stay (MM2H) Sdn Bhd shall be kept strictly confidential and used for MM2H application purpose only.

Under no circumstances, will any documents, already submitted to the relevant authorities, be returned. (The Ministry does not allow documents already submitted to be returned for security reasons)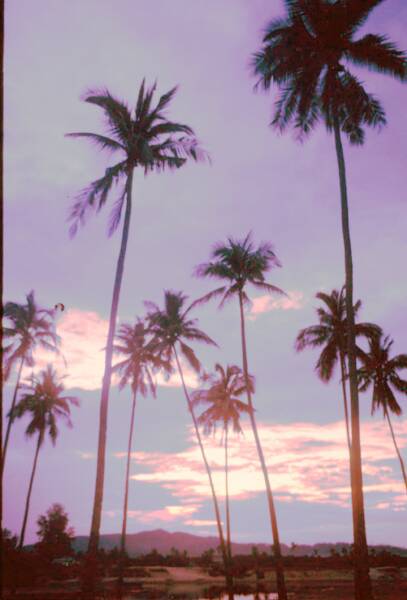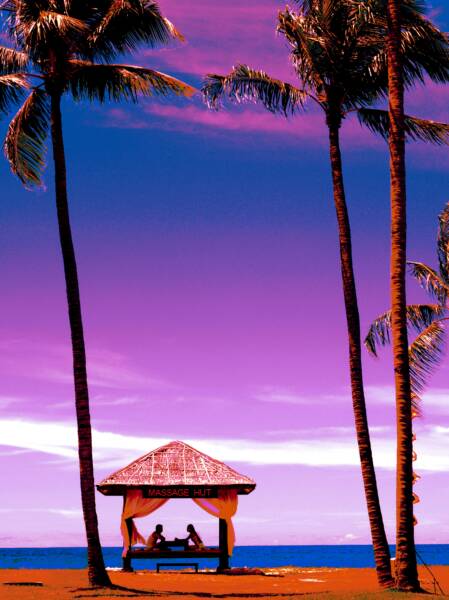 REFER TO CHART BELOW FOR DETAILS

Advice on how to convert driving license.

11)

NOTES:

N/A = Not Applicable.

N/A services are available per ad hoc charges.

* Applicant is to pay medical, insurance & visa fees with cash directly to the respective parties.

** Applicant must provide valid reason & supporting Document. This is subject to approval by the Immigration department. 

Apply to terminate MM2H Visa and to obtain approval to withdraw FD. (Within 5 years from MM2H Visa issuance date)

13)